O Instituto de Bioética da Universidade Católica Portuguesa leva a cabo a 5ª Edição da ICONE - International Conference On Neuroethics, (http://www.bioetica.porto.ucp.pt/pt/ICONE?) que decorrerá na fundação Calouste Gulbenkian, Lisboa, a 16 e 17 de Setembro de 2019.
Esta Conferência Internacional conta mais uma vez com a presença de grandes especialistas na área das neurociências e da neuroética. O modelo da ICONE favorece a partilha de pontos de vista, possibilitando que todos, especialistas, alunos e sociedade civil, possam entrar no debate sobre o futuro da ética à luz dos avanços neurocientíficos.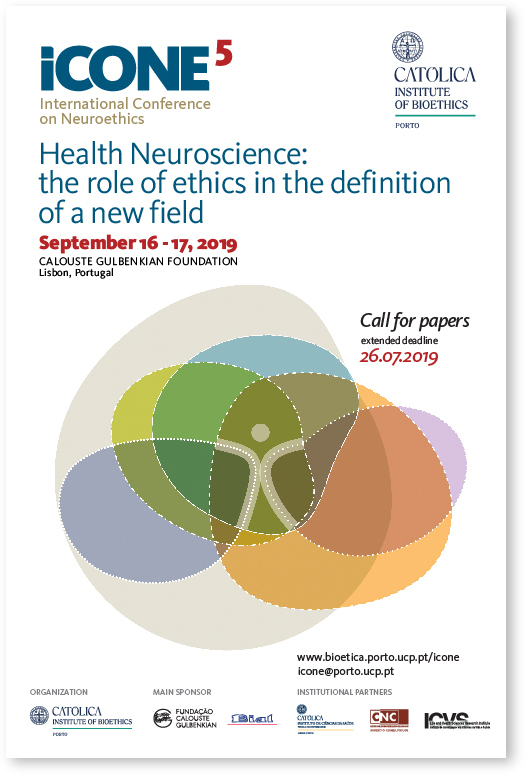 The mission of the Center for Drug Discovery and Innovative Medicines (MedInUP) at the University of Porto is:
- to translate discoveries made in the laboratory into bedside therapies and
- to mentor the next generation of researchers devoted to drug discovery.
The MedinUP is a research center of fundamental, translational-oriented and clinical pharmacologists aimed at fostering the development of better and safer medicines by exploring novel drug targets, unravelling new metabolic pathways and studying their interactions with living systems, grounded in pharmacogenomic and pharmacogenetic diversity, to boost pharmaceutical innovation and a personalized medicine.
Strategically placed at the intersection of established academic and industrial expertise, the Center for Drug Discovery and Innovative Medicines is designed to fulfil both scientific and commercial objectives.